■ Overview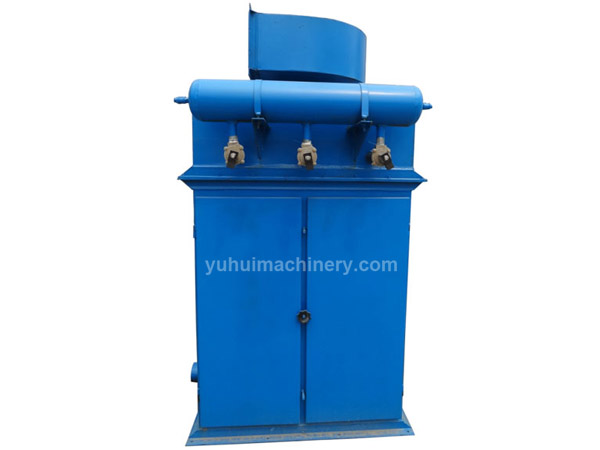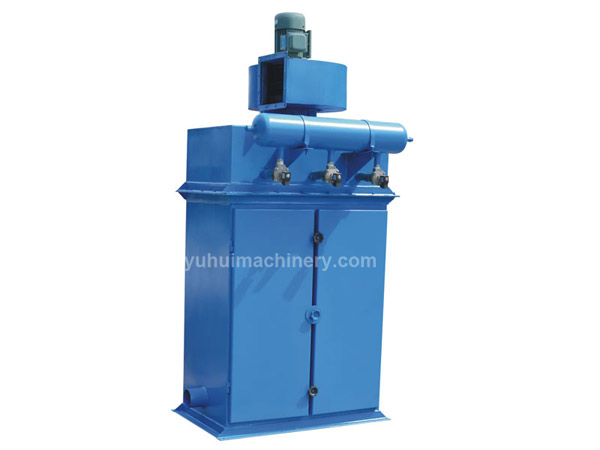 Features of MG5 series impulse dust collector:
1. This dust collector adopts the tangential air intake style and is furnished additionally with an air intake guiding plate. Apart form the bag-filtering feature, it has got the centrifugal dust-removing effect, which improves the dust-removing efficiency of the dust collector.
2. Special cloth is used to filter the dust and the filtering effect is excellent.
3. The blower, the cloth cylinder and the filter are combined into one, which can shorten the wind net, simplify the process and decrease the investment in dust collecting devices.
■ Specifications
| | | | | |
| --- | --- | --- | --- | --- |
| Model | MG-5.0 | MG-5.1 | MG-5.2 | MG-5.3 |
| Dust bag | 9 | 16 | 25 | 36 |
| Filtration area(m2) | 6.5 | 11.6 | 18.1 | 26 |
| Air volume(m3/h) | 1334-1896 | 2670-5270 | 4020-7420 | 5730-10580 |
| Wind pressure(pa) | 2370-2770 | 1000-1600 | 1340-2040 | 1700-2580 |
| Power(kw) | 2.2 | 4.0 | 7.5 | 15.0 |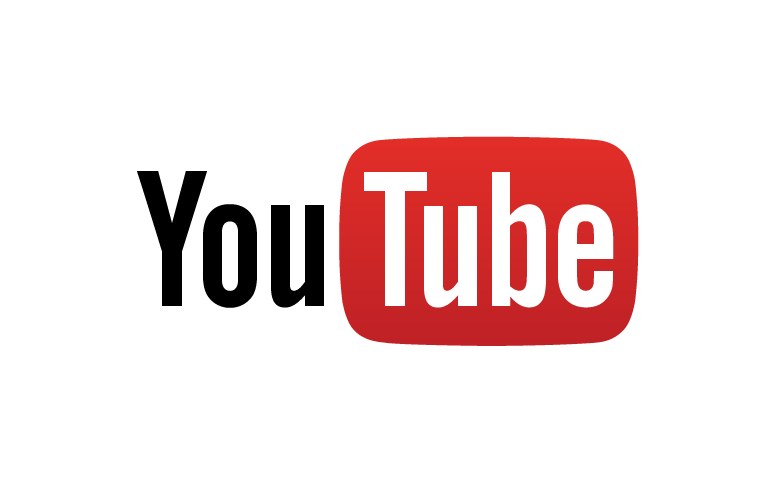 Please Fill Your Contact Information