■ Overview
specifications of Spiral Ribbon Dry powder mixer
| | | | | |
| --- | --- | --- | --- | --- |
| model | G-LH-L500 | G-LH-L1000 | G-LH-L2000 | G-LH-L3000 |
| Motor | 5.5kw | 7.5kw | 11kw | 15kw |
| reducer | XWD5 | XWD7 | XWD8 | XWD9 |
| machine size | 2950 * 870 *1700mm | 3300 * 1050 * 2000mm | 3300 * 1250 * 2150mm | 4200 * 1450 * 2400mm |
| Mixing bucket | diameter 860 * 1680mm | diameter 1050 * 1900mm | diameter 1200 * 2200mm | diameter 1400 * 2520mm |
| volume | 900L | 1650L | 2480L | 4000L |
| quantity | 1 | 1 | 1 | 1 |
| power | 5.5 | 7.5 | 11 | 15 |
List of Spiral Ribbon Dry powder mixer
| | | | | | |
| --- | --- | --- | --- | --- | --- |
| Name | model | specification | remark | quantity | power (kw) |
| A feeding machine | TD-LX-165 | diameter 165*2800mm, motor 3KW, feed tank size: 500*500mm | designed with butter pipe, can be on the ground to butter. Design of cleaning door, convenient cleaning, sealing to prevent dust into the locked bearing labyrinth, prolong the service life | 1 | 3 |
| Manual butterfly valve | TD-QD | diameter 219mm | control mixer discharge | 1 | 0 |
| Control cabinet | TD-KZG | 6 control cabinet | control production | 1 | 0 |
■ Specifications
description of Spiral Ribbon Dry powder mixer
Multi-function horizontal screw with dry powder mixer, using a horizontal cylindrical structure, mixing method for multi-layer ribbon mixing, mixing than the traditional vertical powder mixing equipment, fast, high uniformity, low maintenance rate.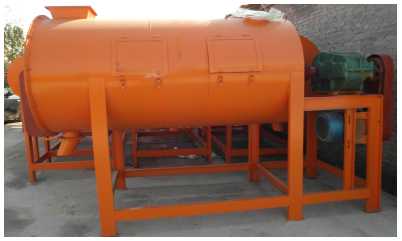 application of Spiral Ribbon Dry powder mixer

The dry powder mixer can meet the different performance requirements of dry powder mortar, dry powder materials, dry powder binder and other production needs, such as: putty powder, dry powder coating, masonry mortar, plaster mortar, insulation system required mortar, decorative mortar and so on Dry powder mortar.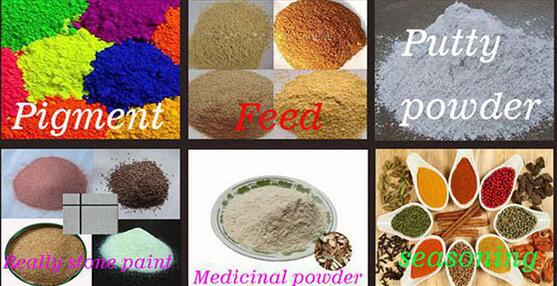 Advantage of Spiral Ribbon Dry powder mixer


1, the use of screw conveyor, conveying speed greatly accelerated
2, easy packing, discharge system with the mouth of the mouth with two types of open port for two kinds of open bags
3, the hoisting machine with continuous rolling spiral blade, good wear resistance, strength.
4, hoist with labyrinth seal technology, effectively improve the leakage of powder, to solve the user's worries.
5, the motor all five-star motor, energy saving.
Please Fill Your Contact Information