■ Overview
Machine description of Pressuring top type film wrapping machine
Mainly used for the goods is lighter and higher, unstable pallet packaging. Protect the goods collapsing in the process of packaging. Especially suitablefor cans, empty bottles, etc.
Technical parameter of Pressuring top type film wrapping machine
The pneumatic pressuring the top device, which adopts separated lifting column, stable and reliable.
Product performance of Pressuring top type film wrapping machine
Model
YSJX1650FD
Packing size
(500-1200)mm×(500-1200)mm (L×W)
Max packing height
L Model:2000mm H Model:2400mm
Packing speed
20-40packs/H
Turntable speed
6-14rpm,Speed adjustable frequency conversion, the smooth star and stop
Turntable diameter
1650mm
Turntable height
85mm
Turntable loading weight
2000Kg
Film holder system
Stretch film frame, the pre-tension can reach 250%, automatic film feeding,frequency control of motor speed. Resistance stretch film frame is optional
Rise and fall pillar
Double chain structure, lifting speed adjustable frequency
Pressuring top device
Pressuring top by pneumatic or electric, together with chain driving.Auto sensing the goods' height. Protect the goods which is verylight or high skewing or collapsing
Film frame system
PLC control,the film layers and wrapping time could be adjusted.turnable automatic reset,automatic track the goods'height
Packing material
LLDPE stretch film, (T)17-35um,(W)500mm
Machine weight
700kg
Size
2545mm×1650mm×(2540-2890)mm
Power/voltage
Turntable:0.75Kw Film holder:0.25Kw Pillar:0.37Kw
Pressuring top:0.37Kw/220V AC
Pressuring top type film wrapping machine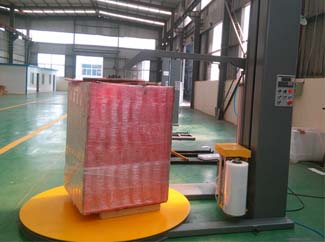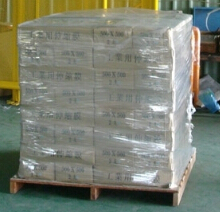 More related machines

Please Fill Your Contact Information