■ Overview
HLDGP Series Pet Food Making Machines
The pet food making machine can make many kinds of fodder for different kinds of animals. It can make poultry-feed as well as aquaculture-feed and fish feed.
It is apply to the pretreatment of the animal feed, so as to reduce loss of nutrition and maintain the protein content .So the feed can be digested easier by animals.
The poultry-feed can feed chicken, rabbit, sheep, pig, horse, cattle and so on. The Fishery-feed can feed the fish, shrimps, crab, eel, catfish, batrachia and so on.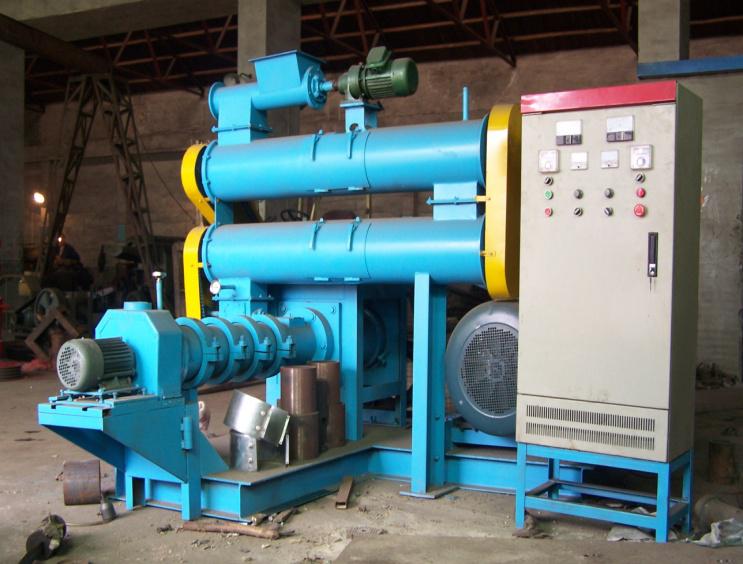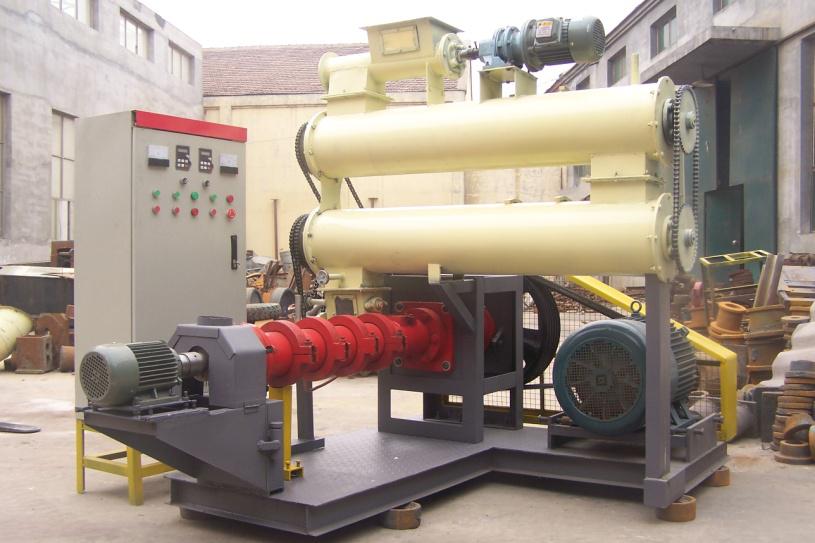 The final products

■ Specifications
The main technique parameters: (HLDGP SERIES Dry type)
| | | | | | |
| --- | --- | --- | --- | --- | --- |
| Model | Output t/h | Motor Power | Feeding power | Screw Rod Diameter | Cutting Power |
| DGP60-C | 0.12-0.15 | 15 kw | 0.4 kw | φ60 mm | 0.4 kw |
| DGP70-B | 0.18-0.25 | 18.5 kw | 0.4 kw | φ70 mm | 0.4 kw |
| DGP80-B | 0.3-0.35 | 22/27 kw | 0.4 kw | φ80 mm | 1.1 kw |
| DGP90-B | 0.4-0.45 | 30/37 kw | 0.4 kw | φ90 mm | 1.5 kw |
| DGP120-B | 0.5-0.7 | 55 kw | 0.4 kw | φ120 mm | 2.2 kw |
| DGP135-B | 0.8-1.0 | 75 kw | 0.4 kw | φ133 mm | 2.2 kw |
| DGP160-B | 1.2-1.5 | 90 kw | 1.5 kw | φ155 mm | 2.2 kw |
| DGP200-B | 1.8-2.0 | 132 kw | 1.5 kw | φ195 mm | 3.0 kw |
The main technique parameters: (HLDSP SERIES Wet type)

Model

Output t/h

Motor Power

Feeding power

Screw Rod Diameter

Cutting Power

Tempering power

Bean

material

DSP60-III

0.2-0.25

0.25-0.3

15 kw

Mechanical feeding

60 mm

0.75 kw

0.37 kw

DSP70-III

0.3-0.4

0.35-0.45

18.5 kw

Mechanical feeding

70 mm

0.75 kw

1.5 kw

DSP80-III

0.5-0.6

0.55-0.65

22-30 kw

Mechanical feeding

80 mm

0.75 kw

1.5 kw

DSP120-III

1.0-1.2

1.1-1.3

55 kw

1.1 kw

120 mm

1.1 kw

2.2 kw

DSP135-III

1.4-1.6

2.0-2.5

75 kw

1.5 kw

135 mm

2.2 kw

2.2 kw

DSP160-III

2.0-3.0

2.5-4.0

90 kw

2.2 kw

155 mm

2.2 kw

3.5 kw

DSP200-III

3.0-4.0

4.0-5.0

132 kw

2.2 kw

195 mm

3.0 kw

4.5 kw
Please Fill Your Contact Information