■ Overview
Dry powder Double shaft mixer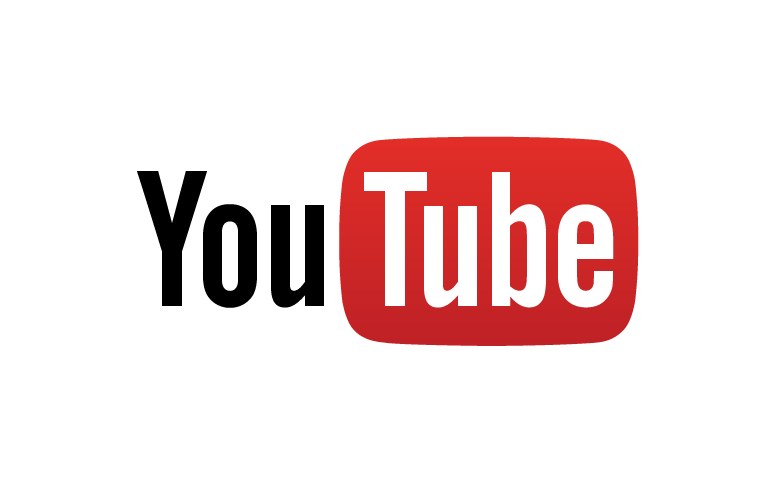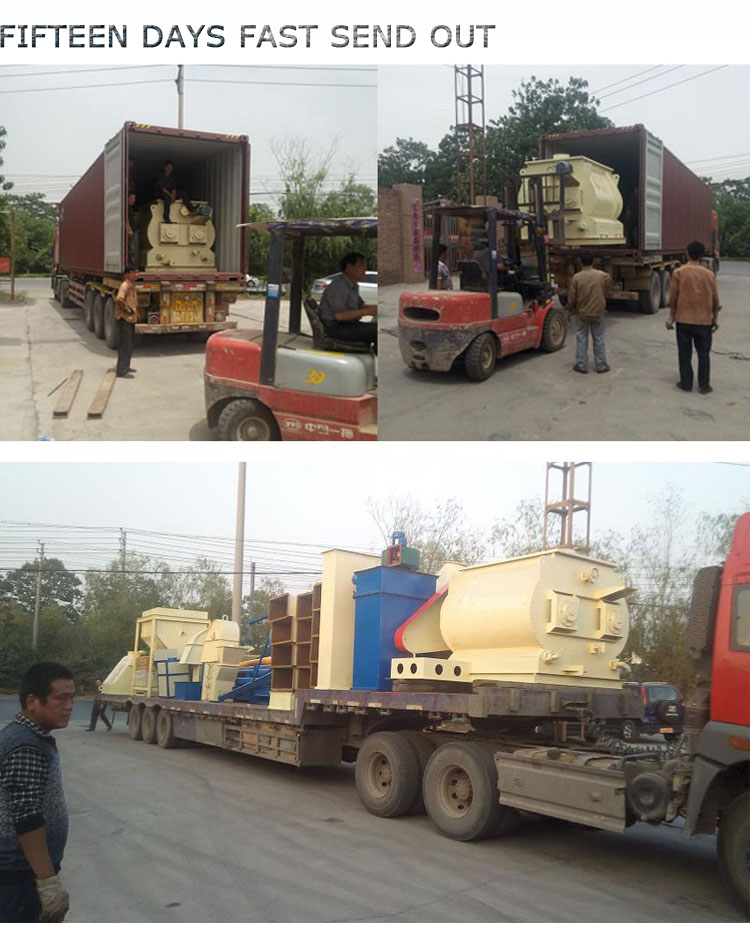 ■ Specifications
and social benefit.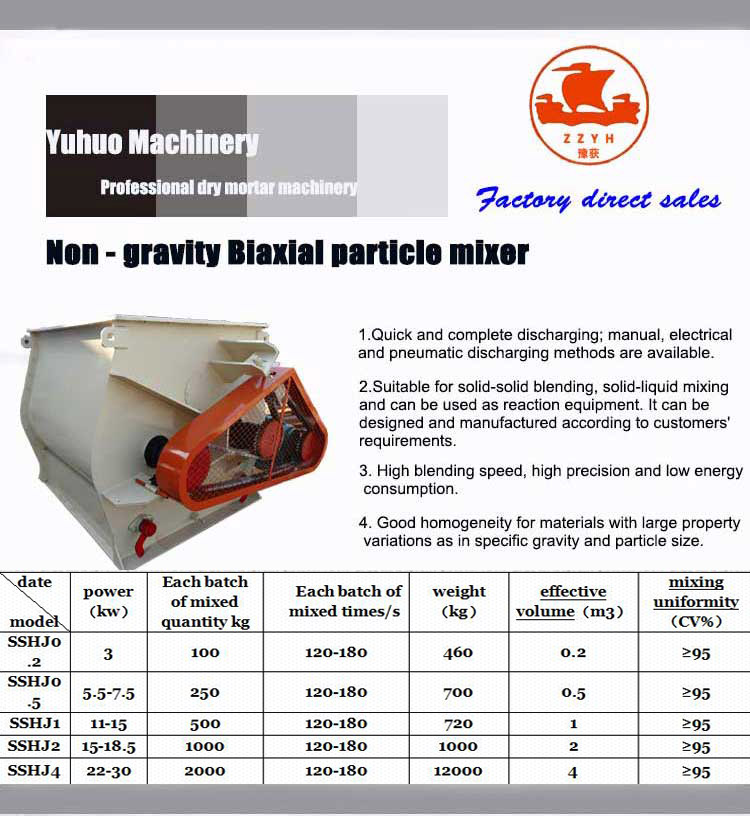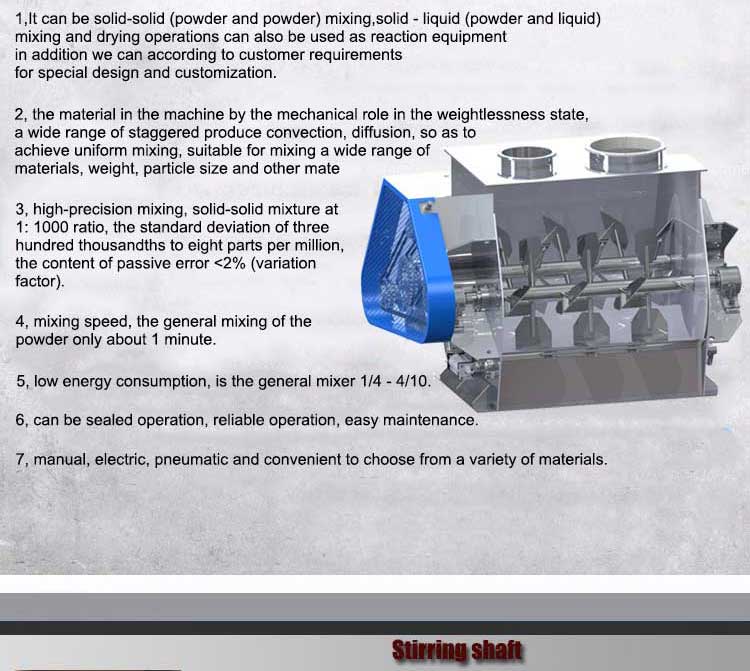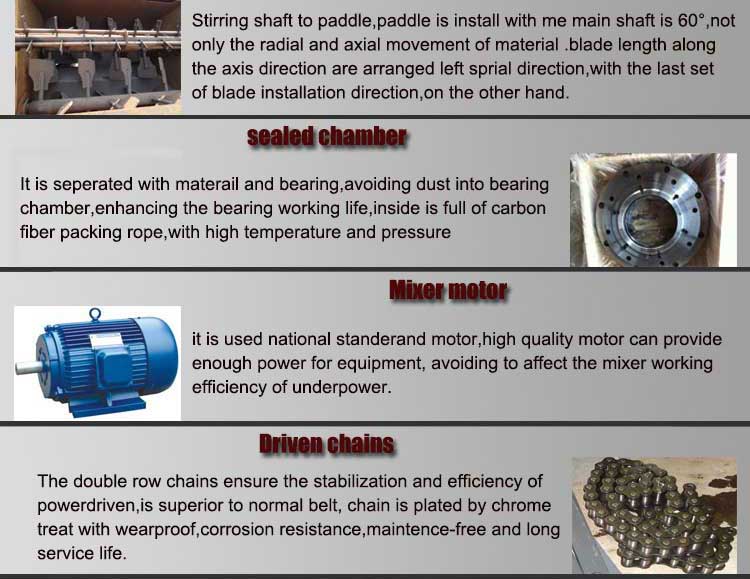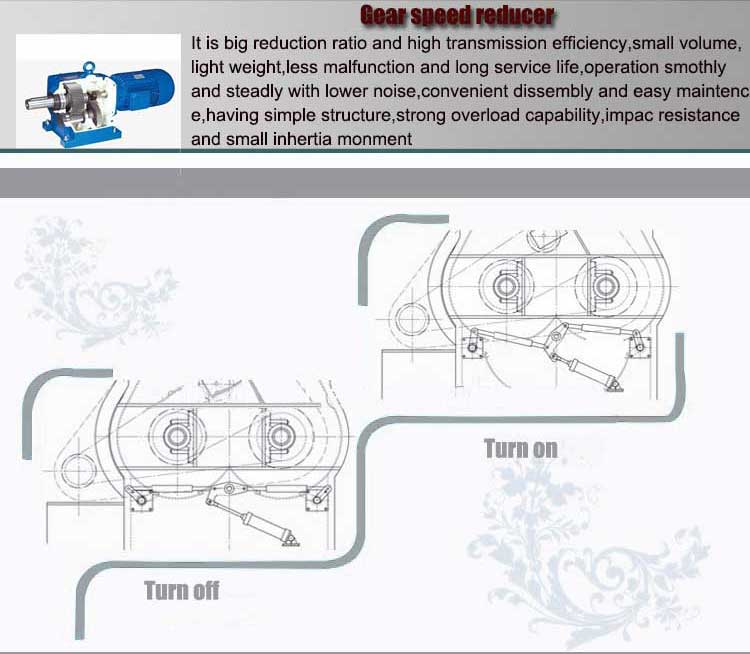 Product introduction
Biaxial zero gravity mixing machine, the inter using blade structure, the material in the critical moment under the parabolic speed of weightlessness so as to achieve the best mixing effect, at the same time strong reverse speed greatly shortens the time of mixing. Widely used in the mass production of complete sets of production line equipment.

Product features
Equipped with high speed rotating fly knife, has function of quickly spread the fiber.
Gas phase balance device makes mixed more evenly. Pneumatic, manual discharging mode;
High mixing precision, high speed, low energy consumption, can seal operation. Big open discharging reducing mixed blind Angle, discharge more clean, convenient, stable running. Cylinder cover can decorate atomization device to realize the solid-liquid mixture.

Product function
The machine has short mixing time , the design of mixing time is 1 ~ 3 minutes,use the chain transmission, All forging rolling wheel, can started in full load condition; Blade can be replaced if wear , the whole machine is not scrap. In the horizontal cylinder body, two constant reverse rotation of stirring shaft, shaft arrangement on a special Angle of blade ensure radial, toroidal, axial three materials from moving away, form a composite circulation, mixing in a very short time. Shaft seal uses the German advanced labyrinth seal air pressure, discharge valve of the special structure to solve this kind of mixer discharge valve easy leakage problem of material.

Product advantage:
Mixing speed, each batch mixing time is 0.5 to 2.5 min. Mixing uniformity, high coefficient of variation CV ≦ 5%; Specific gravity, particle size, shape, differences in physical properties of materials, not easy to produce segregation during mixing .
Large range of liquid added, add up to 20%; Filling with large range of variable number: 0.4-0.8; Tonnage small power consumption, 60% lower than the ordinary horizontal ribbon mixer, Widely applicability, can use all stainless steel, carbon steel, stainless steel according to customer needs , especially suitable for high precision material mixed production.

Application
Widely used in the chemical, agricultural chemicals, food, additives, building materials, mining, metallurgy, coating, sizing agent, plastic, powder of dry areas, can be atomized spray a litter of liquid, satisfy different process and achieve better economic benefit and social benefit.
Please Fill Your Contact Information