■ Overview
Advantages of wood crusher
1. High efficient
2. Low energy consumption.
3. Good quality
Brief Introduction of wood crusher
Wood crusher is the special chipping/crushing equipment for raw wood with 50-250 mm (diameter). During the working process, the raw wood will be chipped, re-crushed and sieved, the wood crusher combines both chipping and crushing in one machine to get the wood sawdust directly.
The final diameter of wood can reach to 2-5 mm, which is suitable for further drying and briquetting. No need to use other wood chippers. Wood crusher shows the advantages of precise structure, high capacity, energy consumption, high-quality finished products, easy maintenance, etc.
To ensure security, do not put the nails into the wood crusher.
The advantages of wood crusher
1. less investment, low energy consumption, high productivity.
2. Good economic efficiency, easy maintenance and operation.
3. Otherwise, to ensure security, the feed inlet of this machine adopts self-suction design to avoid serious damage to operators.

Final product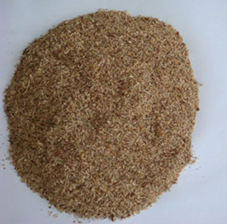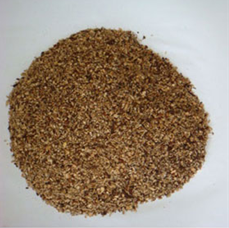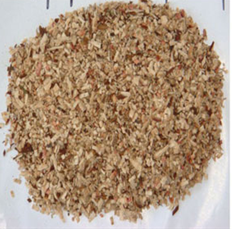 ■ Specifications
| | | | | | |
| --- | --- | --- | --- | --- | --- |
| Model | Output | Feeding port size | Blade qty | Machine size | Power |
| FLFS - 420 | 1 t/h | 170*150mm | 4 pcs | 1200*550*750mm | 7.5 kw |
| FLFS - 500 | 1.5 t/h | 200*170mm | 4 pcs | 1500*640*820mm | 18.5 kw |
| FLFS - 600 | 2 t/h | 220*190mm | 4 pcs | 1500*700*900mm | 30 kw |
| FLFS - 700 | 2.5 t/h | 230*190mm | 6 pcs | 1850*830*1050mm | 37 kw |
| FLFS - 900 | 2-4 t/h | 240*190mm | 8 pcs | | 55 kw |
| FLFS - 1000 | 4 t/h | 270*250mm | 8 pcs | 2000*1870*1500mm | 75/7.5 kw |
| FLFS - 1200 | 6 t/h | 270*250mm | 9 pcs | | 90/7.5kw |
| FLFS - 1500 | 8 t/h | 270*250mm | 12 pcs | | 110/11kw |
Please Fill Your Contact Information