■ Overview
Model

Output

(T/h)

Feeding port

Size(mm)

Blade

(pcs)

Machine weight (kg)

Power

(kw)

Main shaft

speed

400

1

150*150

3

160

7.5-11

650

600

2

180*150

3

380

15

600

800

5

200*200

4

520

22-30

550

950

8

230*250

4

950

30-37

550

1150

12

330*300

4

2000

55-75

500

1410

15-16

400*400

4

2600

110

500

1500

20

480*450

4

3500

132

500
Note: The above models can be customized according to user requirements.
■ Specifications
1.
Product Description
The new designed ideal equipment for paper making industry, board making industry. It can process the wood, branch, bamboo into chips, with the advantage of low investment, low energy consumption, high efficiency, easy to maintain, is the best way to get rich for developing such machines.

2. Using scope and purpose of wood chipper
Scope:
1) Wood raw material: timber, processing residue (branches, batten, log core, building templates, roots waste veneer etc.) particle board, fiber board.
2) Non-wood raw material: sugarcane, reed, bamboo etc.
Purpose:
1) particle board factory, high density fiberboard, stubble factory, biomass power plant, wood factory.
2) The small chips made by the wood chipper can be used for animal bedding, for the forestry and soil protecting, for new energy making, for compost and for charcoal.
3) Some customers use their colored garden waste chips, cover the soil and made the garden beautiful; some of them use the garden waste chips in the fireplace.
3. Features:
- 2 layers structure inside
- use new type material to achieve sound-proofing
- no vibration, very low noise, entire machine is made durable; the working capacity is 175% compare with traditional wood powder machines.
- equipped new adjustable screen, it makes the powder fineness is controlable, fineness range 30-325mesh and all powder is even, this machine
- equipped drum screen, could be replaced to be different size screen to control the fineness, the powder qualification reach to 100%!
4. Final product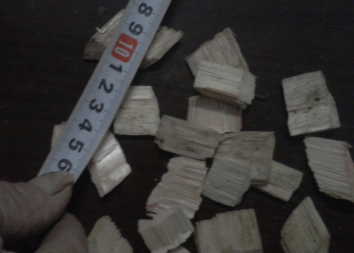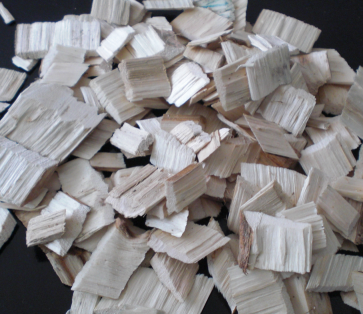 Please Fill Your Contact Information