■ Overview
specifications of Real Stone paint Mixing Machine mixer machine
Model

Capacity

(m³/batch)

Mixing Drum Volume(m³)

Mixing Drum Dimension(mm)

Rotary Speed(r/min)

Mixing Time(min)

Mixing Uniformity

TDQM-01

1

1

1256*808*954

20-25

25-30

≥98%

TDQM-05

5

4.7

2478*1300*1460

20-25

25-30

≥98%

TDQM-20

20

18

4516*1900*2150

20-25

25-30

≥98%

TDQM-50

50

50

6770*2574*2737

20-25

25-30

≥98%
■ Specifications
description of Real Stone paint Mixing Machine mixer machine

It is a new type of real stone paint production equipment which has been developed in recent years. It has the characteristics of convenient operation, easy cleaning, easy discharge and small footprint compared with the traditional vertical stone paint mixer.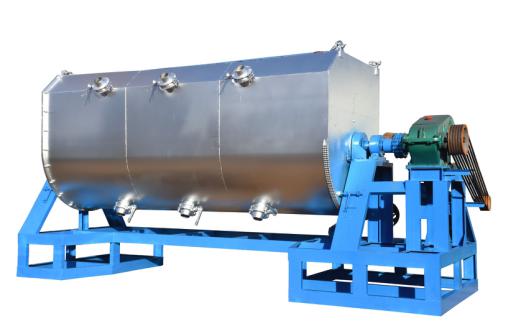 application of
Real Stone paint Mixing Machine mixer machine


real stone paint mixer can be used for real stone paint, texture paint, sandstone paint, floor paint, rock paint, relief paint, flower paint, paint and other paint production.
working principle of Real Stone paint Mixing Machine mixer machine

This product uses U-shaped design, the internal use of double-layer ribbon design. That is, the level of the spindle is equipped with two or more transmission capacity of the same, different diameter, screw direction of the different screw. Usually when the spindle rotates, a ribbon takes the material from left to right and the other takes the material from right to left. So in the machine occurred in the convection interspersed mixed effect, to achieve the purpose of mixing evenly.

Production Process of Real Stone paint Mixing Machine mixer machine


Please Fill Your Contact Information